Frequently Asked Questions
Contact
---
When we text/email, am I actually talking to you (are you independent)?
Yes. I am independent and I am the only one who receives and replies to my messages.
Can I contact you outside of the times listed on your schedule page?
Yes, you can contact me at any time.
If I request to only be contacted during specific times, or for you not to contact me at all, can I be certain that you will follow my instructions exactly?
Yes. I understand the importance of discretion and will definitely respect all instructions regarding time and method of contact.
You do not accept private calls but my privacy is my priority. Can I trust you with my number?
You have my word that your privacy will not be compromised.
I don't accept calls from blocked numbers because I have had too many scams from them. If your number is blocked you can leave me a voicemail with your number and the time frame that it's safe to call you back. If you let me know that you don't want to be contacted or only during certain hours I assure you I will absolutely respect that. Email is also an option.
---
Booking
---
How far in advance can I book?
You can book for any of the dates listed on my schedule page. I usually post my schedule six weeks to two months in advance.
Do you accept last minute reservations?
Yes. There is a chance that I might be available if you inquire at the last minute, although sometimes my schedule fills up a few days in advance.
Can I have an appointment outside of the times listed on your schedule page?
I am only available to meet on the dates I have posted.
Can I book a 15 minute appointment?
My minimum time for incall is 30 minutes. If you are in a hurry and need to leave sooner that's ok, but the price will not be reduced.
If I want extras do I have to let you know when I'm booking?
It is nice to know in advance what extras you want, just so I can be prepared. However it's not necessary. If you prefer to talk about it face to face, or to decide spontaneously during our appointment that is totally fine. Whatever feels most natural for you.
Can I ask for you to dress a specific way?
Yes. It would be my pleasure to dress the way you like, and I have a large collection to choose from so chances are that I will have what you're looking for or something similar. Or if you want to bring something with you I would be happy to put it on.
If I book in advance will we reconfirm our appointment closer to the date?
Yes, please reconfirm. If your appointment is in the morning you can confirm the night before, or if it's later in the day a few hours before would be fine. If I haven't heard from you I will generally send you a confirmation message in that same time frame (unless you've asked not to be contacted, in which case I will not contact you).
---
On arrival
---
Is there a place to park?
Yes, there is a visitor parking lot in the back of my building, as well as plenty of free parking in the street.
If I arrive early should I let you know, or wait until the time I was expected?
If you are early you can let me know - often I am ready early.
If we start our appointment early can we still finish at the originally planned time?
If we start early I don't mind continuing until the original finish time, however the price will be adjusted accordingly.
Should I send you a message once I have parked?
Yes, I like to receive a text letting me know you've arrived, but it's not required.
What happens if I arrive late?
That will depend on my schedule - usually I won't be able to go over our agreed upon finishing time, but if I don't have anything booked after we might be able to finish later. If my schedule is full we will finish on time even if you arrive late, and the price will not be reduced.
When I got into the lobby the door to the elevator was open. Can I just come up or should I still dial your apartment on the intercom?
Please call up on the intercom whether the door is open or not.
What do I say over the intercom?
It's not necessary to say anything. If I am expecting you I will not speak over the intercom, I will just unlock the door. If I am not expecting you I will not answer.
Do I knock on your apartment door?
Yes, softly.
---
During our appointment
---
How will you be dressed when you answer the door?
Unless you have specified otherwise I wear lingerie and stockings, with a sexy dress, skirt or robe over. I have many pairs of high heels but I am quite tall so I usually only wear them by request.
When does the time begin and end?
Our appointment begins at the time we agreed to meet, and ends after the amount of time you reserved for. If you arrive early or leave late that will be added to the price. If you arrive late or leave early the price will not be reduced.
Do I pay you as soon as I arrive?
You can pay when you arrive or before you leave, whatever feels most comfortable for you.
Do you mind if I wear cologne?
I would prefer if you didn't, or only a small amount.
Should I take a shower when I arrive?
When you arrive I will ask you to wash your hands in the bathroom. You are welcome to shower, but if you've just showered before you arrived it is not necessary to do it again. However, a quick freshen up is always appreciated, and kissing is more pleasant with fresh breath. I always have clean towels and facecloths, wet wipes, unscented soap, mouthwash and gum available for your use.
Yes.
Does shower time count as part of the appointment?
Yes.
Can I cum more than once?
Yes, as many times as you like. This is not an extra. I will be attentive to you from the start of our time until the end.
It is possible. However, it's very rare and I can't make it happen by myself.
If I pay you a lot of extra money can we do penetration with no condom?
NO. Vaginal and anal penetration is 100% with condom. No exceptions.
---
Are you open to...
---
Kissing with no tongue - yes
Light french kissing - yes
Deep french kissing - yes. I love it very much, but please be aware of excessive saliva. I do not enjoy having my face all wet, having you spit in my mouth, or receiving so much of your saliva that I have to swallow mouthfuls of it.
Kissing is fun, and it's even better with fresh breath. Feel free to use the mouthwash and gum which are available in my bathroom.
Having your breasts played with?
Yes. I enjoy having them caressed, licked, and kissed, as well as russian (aka titty fuck). I also find it very sexy to have you cum on them.
Vaginal - I absolutely love it. Huge turn on. It is especially enjoyable if you insert them and stimulate me by wiggling them inside with a "come here" motion (almost like an internal massage below my belly button)
Anal - It doesn't really turn me on, but if that is your fantasy I am willing to let you do it.
Please make sure your nails are very clean and short with no sharp edges.
Please wash your hands thoroughly before we begin.
Please make your fingers wet before putting them inside.
Please do not do the hard and fast in and out motion that they often show in pornos, which can cause discomfort, pain, or even injury. Fingering is only good if you don't go very hard and if there is enough lubrication.
Yes. I love it very much.
Please do not use your teeth.
Yes, at my discretion.
Please wash before we begin.
Yes. Condom required.
Please use lubricant on the bedside table.
You must change the condom if you want to go vaginal or oral after going anal.
Oral/deepthroat- yes (my specialty)
Vaginal - yes
Anal - yes
More than one man at once?
Yes I adore having more than one man at once, and I can do double penetration. If you want to try this but don't know anyone to invite, I can probably find someone.
Each man pays full price - the same way as he would if we were meeting one on one.
Yes, I love it!
Yes. Bring your girlfriend along, no extra charge.
Yes.
Being with someone who is much older/younger than you?
Absolutely. As long as you're over 18.
Being with someone who is much shorter than you?
For sure. Difference in height doesn't bother me at all - let's just say that once we're laying down neither of us will even notice…
Yes. I have plenty of experience with first timers and I know how to help you feel comfortable. If you are shy, I can make the first move. If you are nervous I can take it slow, starting out with some flirting before jumping into the action (a great way to get comfortable with each other is to have a nice little chat over a glass of wine - bring some if you like). Otherwise I will follow your lead. Feel free to tell me or show me what you want. I am very easy going and open minded and it's important to me that you have a memorable experience and leave satisfied.
I truly love being an escort, and it is my only source of income. I can't pay the bills with dinners and vacations. Also, I am a pretty natural girl. I'm not into fake nails or plastic surgery or expensive clothes. So no thank you.
---
What excites you
---
I got into this profession because I love everything sexual. I enjoy long, sweet kisses and caresses, hugging and cuddling and making love like Romeo and Juliet and I enjoy kinky, raw, rough, hair pulling, bum slapping, perverted sex. And everything in between. What I love most about what I do is the variety, trying different things and seeing what turns people on. I love to please the person I'm with and I get excited by seeing my partner excited. Please, feel free to tell me what you want. It's a huge turn on for me if I can make your fantasy reality.
What is your favourite sexual activity?
If I had to choose I would say my favourite thing to do is facefuck. I love giving oral, especially deepthroat, and especially when I just lay back and let you do it as you like. Often my most intense orgasms happen when I play with myself or you play with me as you take your pleasure in my mouth.
I also love to play with myself or have you play with me while you kiss me and pay attention to my breasts.
My ears, neck and shoulders are very sensitive. What I call my second pussy lol - it's so exciting to be kissed and licked and nibbled there. However I do not enjoy having a tongue stuck into my ear.
What is your favourite sexual position?
I enjoy almost every sexual position, but here are a few of my favourites -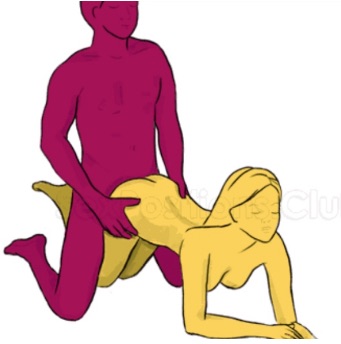 I would like to bring you a gift. What would you like?
I don't expect gifts but I certainly appreciate them :)
White wine. I like any kind but prefer Pinot Grigio or Riesling
Anything from the sex store - porn videos, toys, stockings (I always need more stockings), lingerie, massage oil, lubricant, etc
Bra - 36 C, panties - medium, stockings - tall, shoes - 9
A gift card for Jean Coutu, Pharmaprix, etc
Candles
---
Can you explain...
---
Cum in mouth. Please wash before we begin.
Just what it sounds like, you control the blowjob. There are many ways to do this -
Here is my personal favourite
Penetration on me and/or you. Condom required. If you want to go oral or vaginal after going anal, change the condom first.
I stimulate your anus with my mouth. Also called rimming. Please wash before we begin.
I stimulate you with my fingers inside. I wear finger condoms for this activity.
Dildos / Vibrators / Strap on?
I bring out my collection.
You can use them on me or I can use them on you or I can use them on myself or any combination of those options. Strap on is a specialty of mine if you want to try it - I'm very good with beginners.
Even though I wash the toys thoroughly every time, I still use condoms on them. Can be oral, vaginal, and anal. If a toy has gone anal change the condom before using it anywhere else.
I show you a selection of brand new panties. You choose one for me to wear during our meeting and you take it home with you after.
Kissing, licking, masturbation with feet. You can do it to me or I can do it to you, or both. However if it's your feet I will only do it if they are well taken care of, with short, clean nails. Please wash before we begin.
We play out your fantasy. Could be teacher, student, daddy, secretary, virgin, police officer, maid, sleeping, flight attendant, forced, boss, sex doll, mommy, babysitter… the only limit is your imagination.
You pee on me or I pee on you. We do this in the shower and rinse off after. I do not accept it in my face, mouth, or hair (I will tie back my hair so it's out of the way).
I bring out my BDSM collection.
Contact me to discuss further details.
---
---